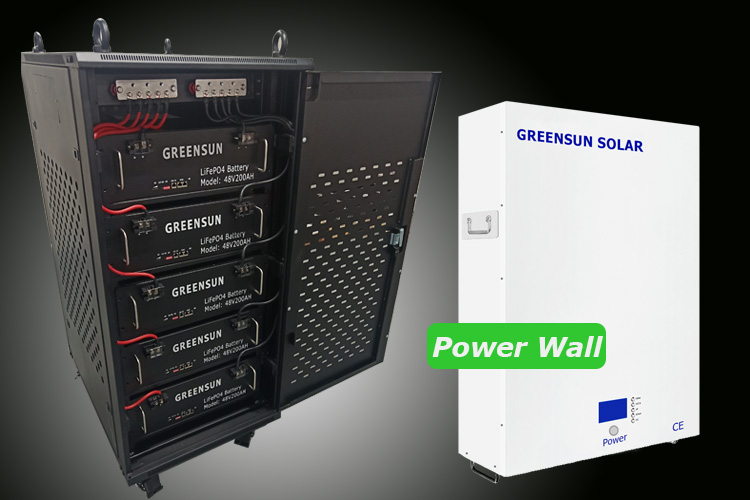 LiFePO4 Battery also called Lithium iron phosphate battery. The abbreviation of LiFePO4 Battery is LFP.
Lithium iron phosphate battery has superior characteristics and advantages.
1. 6000Cycles
Greensun's LifePO4 Battery has perfect long service life due to its state-of-the-art technology and the most advanced manufacturing equipment
2. Lighter Weight
its weight is only 1/3 of same capacity lead acid battery.
3. safety performance
LiFePO4 technogoly of GREENSUN SOLAR let Greensun's lifepo4 battery be safe
4. High energy Density
5. Wide temperature range -20℃ to 60℃
Greensun Power Wall LFP Battery(48V 100Ah, 150Ah, 200Ah) which supports parallel connection up to 10units and High Capacity LifePO4 Battery Cabinet (48V 600Ah, 800Ah, 1000Ah, 1200Ah, 1600Ah, 2000Ah) is the best choice for ESS HESS BESS, UPS, Telecommunications and other Energy Storage Systems.